Women's Tall Tunics for Traveling
I've been looking for a white, longer length tunic for my upcoming trip to Asia. I need something that breathes well as it is a tropical climate, but I also want to look nice too. It also needs to be washable as I will be bringing back my baby and may end up with spit-up on it. Here are a few of my top choices:
Chico's lacey linen peasant tunic - I like the feminine details and the wide sleeves.
It seems long enough, however, it's not tall sized, so it may not fit quite right.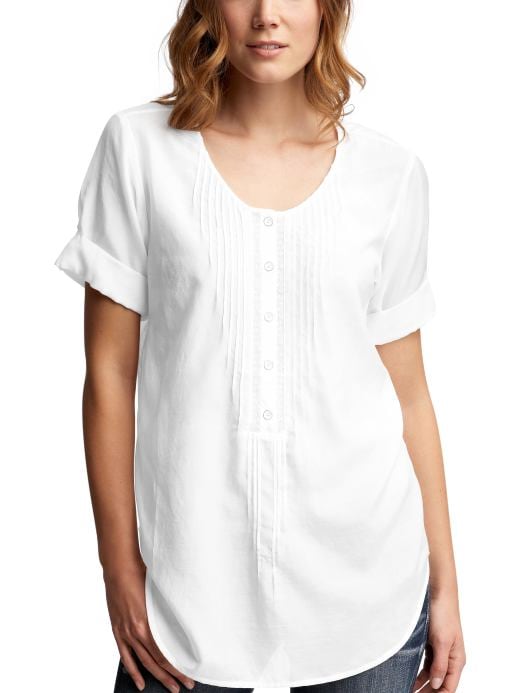 Gap's pintucked tall tunic top has a loose fit, but may be a bit too sheer.
So which one do you like?
Labels: cute tunics for spring, long tunics, longer length tunic, tunics for tall women