Men's Tall Sized Long Underwear - Product Review
My husband is working outside and the mornings are extra cold here in Colorado. He has to wear long underwear to stay warm. He came to me asking for help in finding some new tall sized long underwear as the style he was wearing was really tight and uncomfortable.
We ordered from
Sierra Trading Post
as their prices are excellent! The order was shipped via UPS and arrived in 2 days. Save
20% off your order at Sierra Trading Post
with coupon code "ALVNOV2KX" during the dates of 11/4 - 12/1. Here is what we ordered: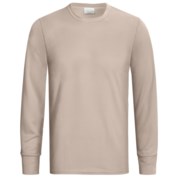 Wickers Long Underwear Shirt - Midweight, Comfortrel®, Long Sleeve (For Tall Men)
they are 2nds, but we couldn't find any problems with them. They feel quite soft.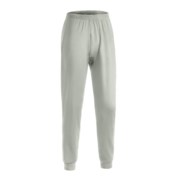 Wickers Long Underwear Bottoms - Midweight, Comfortrel® (For Tall Men) Also 2nds, but again can't find a single blemish.
My husband is 6'3" and they fit him perfectly. I think the bottoms even look a bit long, but he was able to pull them up easily so they fit under his pants without bunching. He said, "These are the most comfortable pieces of long underwear I've ever worn. " He will be wearing them to work and on the ski slopes.
Labels: big and tall clothing, long underwear for tall men, mens tall long underwear, tall men