Spring Break Outfit for Tall Women #1
It's time to get ready for Spring break and we hope you are finding a warm spot to enjoy your break. Don't forget to pack some comfy tall clothes. Today have put together a women's tall outfit perfect for Spring break.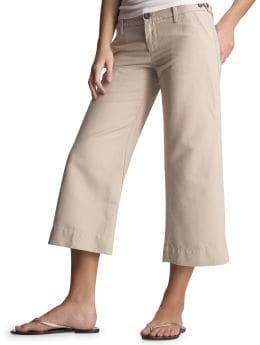 1.
Gap's tall stripe t-shirt
in orange or lilac
2.
Gap's tall size cropped pants
in khaki, white or brown.
3.
Nine West Sandals
Labels: comfy tall clothes, cropped pants, nine west sandals, outfit for tall women, spring break outfit for tall women, tall clothes, tall outfit, tall size cropped pants, tall stripe t-shirt, tall women